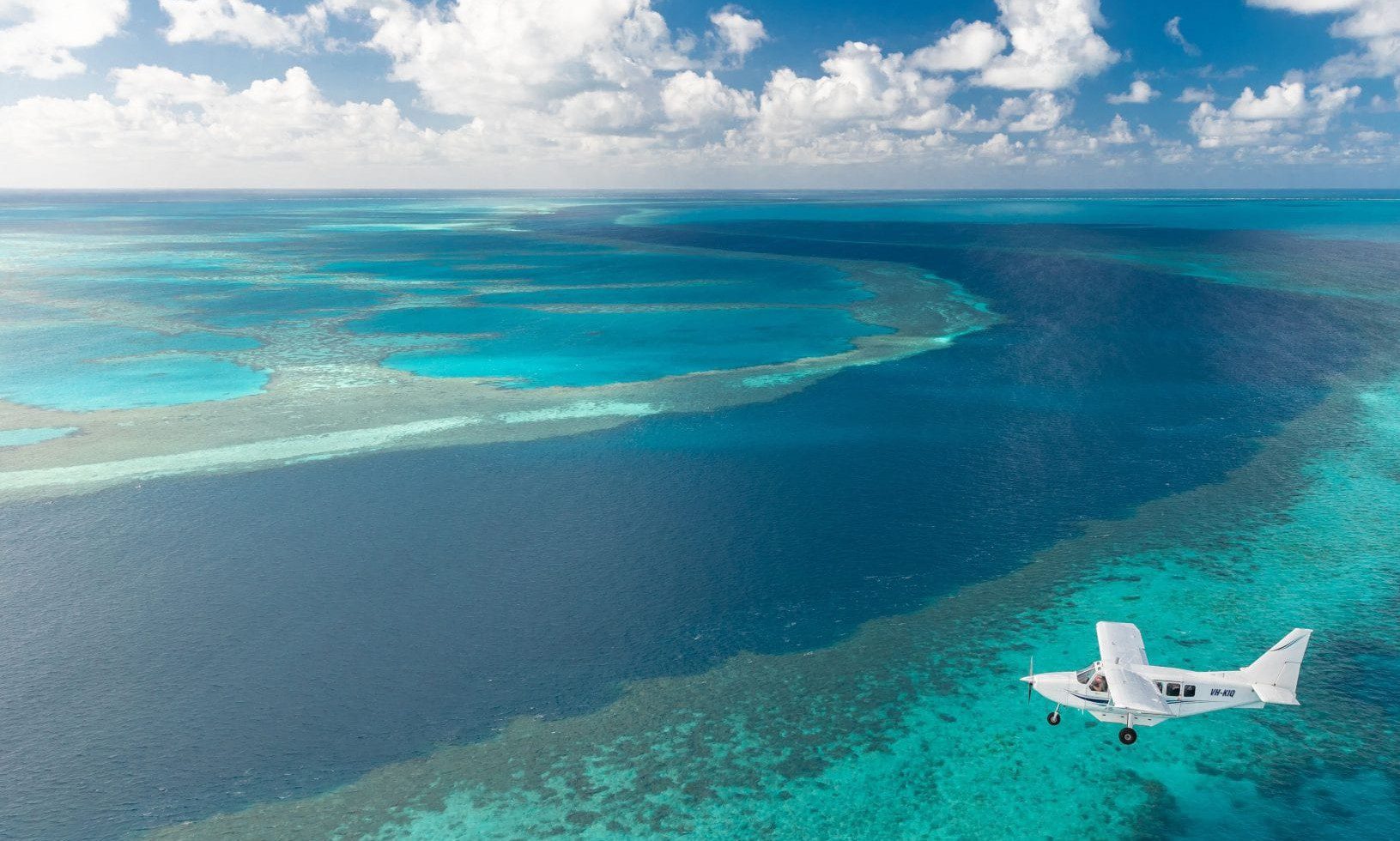 The 3 Most Beautiful Places to Visit in Australia
---
Australia is a land of stunning natural beauty, with a diverse range of landscapes and features that are sure to take your breath away. Here are three of the most breath-taking places to visit in Australia:
The Great Barrier Reef – This World Heritage-listed site is the largest coral reef system in the world and home to an incredible array of marine life. Take a dive or snorkel to see the vibrant coral and tropical fish up close. Alternatively, you can take a seaplane, helicopter or fixed wing aircraft tour to see the reef from above, and appreciate its scale and the breath-taking beauty of the crystal-clear waters. The Great Barrier Reef is a true natural wonder and a must-see for any traveller to Australia.
The Blue Mountains – Just a short drive from Sydney, the Blue Mountains offer a chance to escape the hustle and bustle of the city and immerse yourself in nature. The area is known for its rugged beauty, with towering sandstone cliffs, eucalyptus forests, and cascading waterfalls. Take a scenic walk or hike to fully appreciate the stunning views.
The Kimberley – The Kimberley region in Western Australia is a remote and rugged wilderness, with vast landscapes of red rock formations, gorges, and waterfalls. The area is home to a rich Indigenous culture and is a great place to go on a guided tour to learn more about the local culture and history. The Kimberley is a true Australian wilderness, and a visit here is an adventure of a lifetime.
With its diverse landscapes, Australia is a perfect destination for travellers seeking natural beauty. Each of these three places offers a unique experience that will leave you with unforgettable memories. Whether you're diving in the Great Barrier Reef, walking in the Blue Mountains or exploring the Kimberley, you'll be surrounded by natural beauty that will take your breath away.