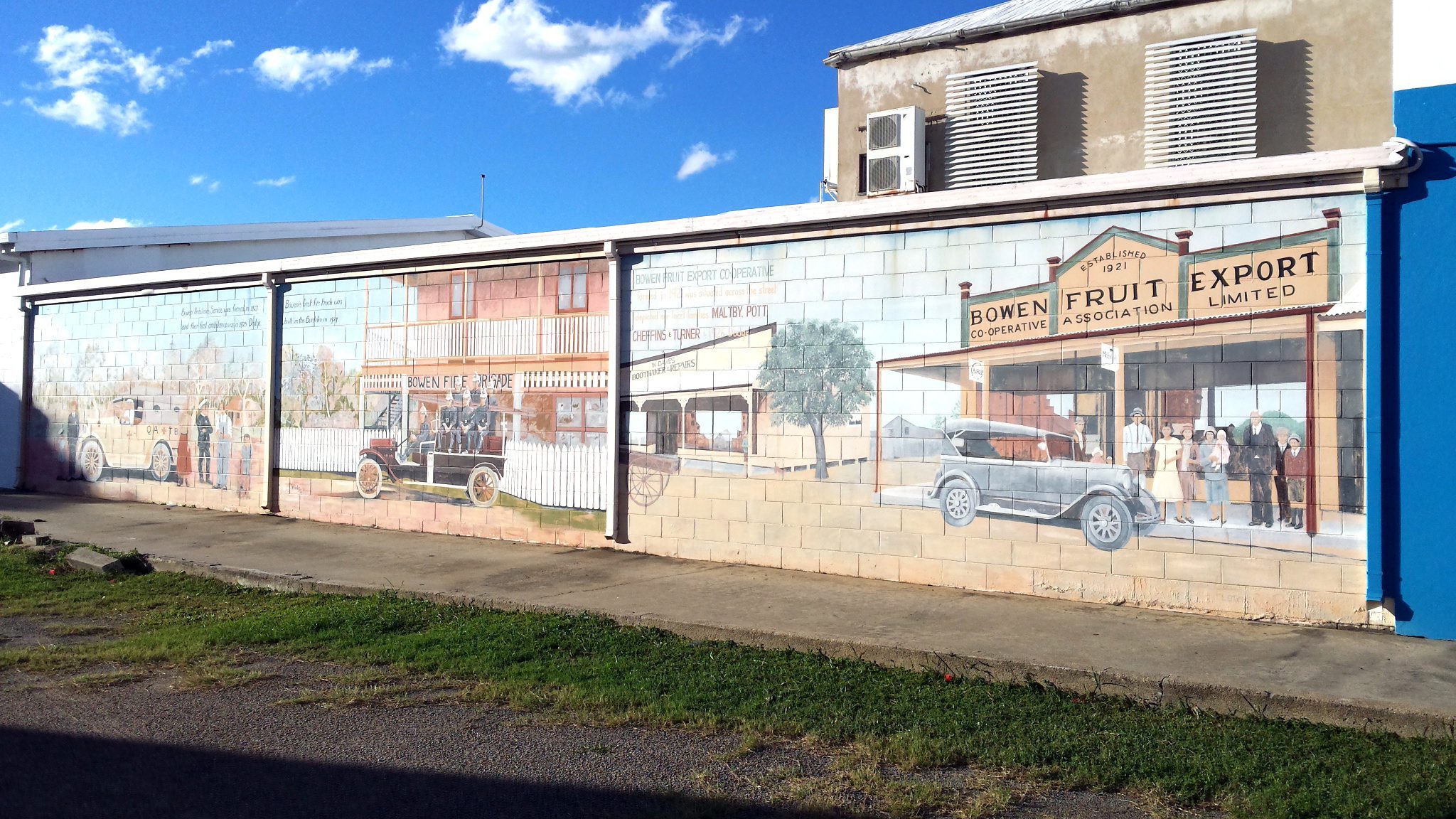 Our top 10 most amazing adventures to do in Bowen QLD for free
---
Our top 10 most amazing adventures to do in Bowen QLD for free…
1. Walk to the Lighthouse from Dalrymple Point to North Head Island, approximately 1km offshore. The daytime low tides during Bowen's winter months is the best time of year for this adventure. I recommend joining the free guided tour that is organised annually.
2. Take a stroll down the main street of Bowen admiring the beautiful Murals. Throughout the town, there are 27 of these large murals, the first painted in 1988 to coincide with Australia's Bicentennial. They tell the story of Bowen's history through these masterpieces.
3. Horseshoe Bay Rotary Lookout – a short 10min pathed walk through some light vegetation, past some really beautiful rocks and up to a viewing platform overlooking beautiful Horseshoe Bay.
4. Take a dip in the calm blue waters of Grays Bay, by far my favourite beach in Bowen and bonus, it is a great place to watch the sunset!
5. Flagstaff Hill Lookout – The best vantage point to get the most amazing views overlooking Bowen and the nearby islands.
6. Mullers Lagoon Park – A great place for a family picnic and turtle spotting.
7. Cape Edgecumbe Walking Trail – it continues on from the end of the first walk at Horseshoe Bay (so they can easily be combined) and climbs up amongst the rocks on narrow dirt trails. Looking down into the bays, the patchwork of boulders forms a wonderful landscape.
8. Wander around the Bowen Markets at Hansen Park and pick up a bargain or a sweet treat.
9. Bowen Water Park Playground – A great place to take the kids on a hot day to cool off and play with friends.
10. Murrays Bay – a great place for a snorkel off the beach. This bay is somewhat protected by the surrounding boulders on both sides.