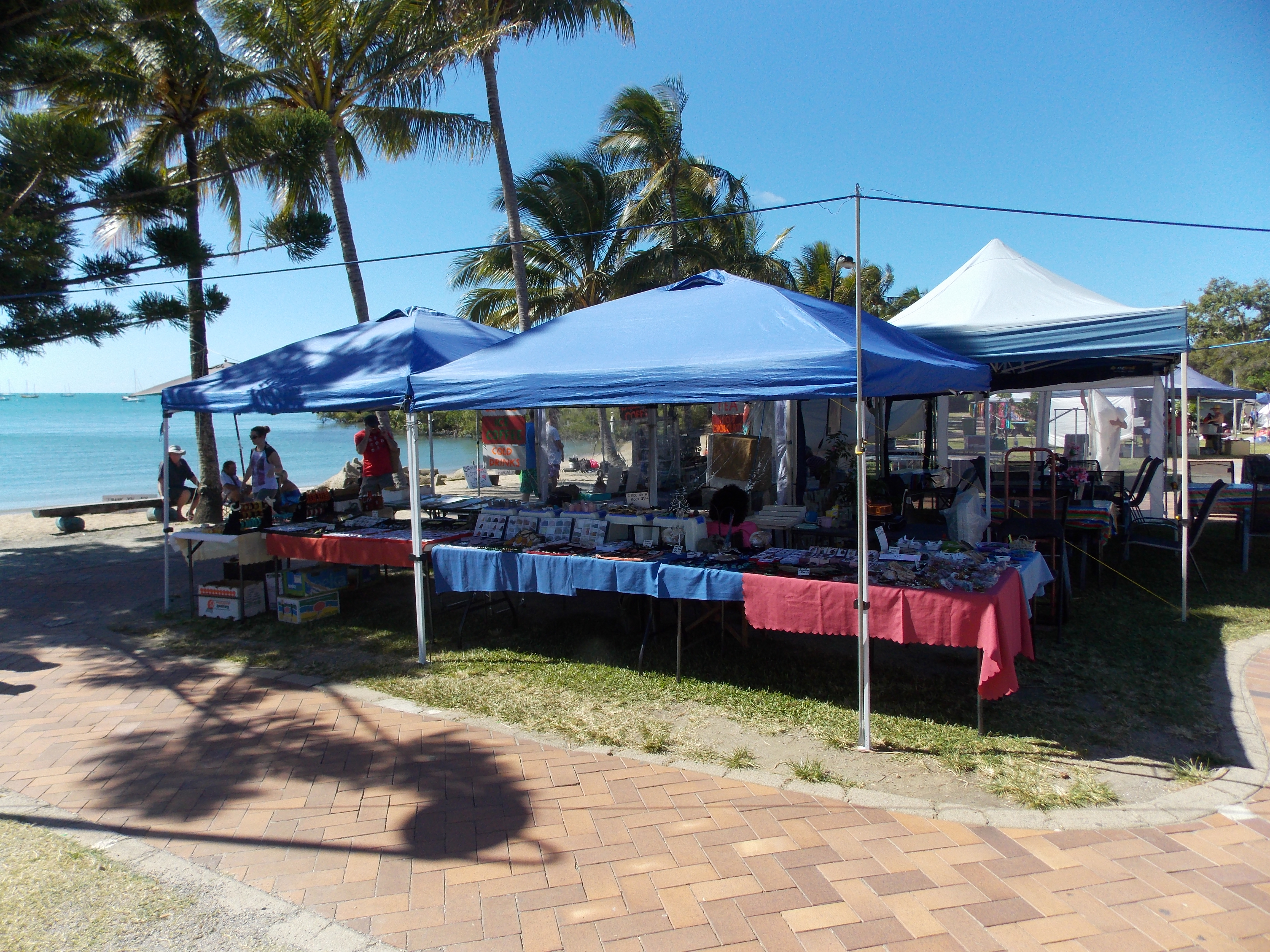 The Ultimate Guide to Launching Your Market Stall
---
There's something undeniably charming about a bustling market packed with the sights, sounds, and smells of passionate vendors and their unique wares. If you've ever dreamed of joining their ranks and starting your own market stall in Australia, you're in the right place. In this ultimate guide, we'll explore everything you need to know to transform your market stall dreams into a thriving reality.
Finding Your Niche
The first step to launching a successful market stall is to find your niche. What are you passionate about? What products or services can you offer to set you apart? Consider your skills, interests, and the needs of your target audience. Your niche could be anything from handcrafted jewellery or artisanal baked goods to vintage clothing or eco-friendly products.
Once you've identified your niche, it's crucial to research the market and understand your competition. Visit local markets to observe other vendors, note popular items, and identify potential gaps in the market that your stall could fill.
Preparing Your Business
Register your business: Before setting up your stall, you must register with the Australian Securities and Investments Commission (ASIC). Choose a unique business name and decide whether to register as a sole trader, partnership, or company.
Apply for an ABN: An ABN (Australian Business Number) is an exclusive 11-digit identification number that simplifies the process for companies. To engage with the Australian Tax Office (ATO) and other government agencies, apply for your ABN through the Australian Business Register (ABR) website.
Acquire the required permits and licenses: You may need various permits and licenses depending on your products or services. For instance, food vendors will need a food business license, while selling alcohol requires a liquor license. Contact your local council to determine the specific requirements for your market stall.
Get insurance: Protect yourself and your business by investing in public liability insurance, which covers injury or property damage to someone else.
Craft a business plan: Outline your goals, target audience, marketing strategy, and budget in a comprehensive business plan. It will help you stay focused and provide a roadmap for growing your market stall business.
Sourcing Products and Supplies
You can ensure the prosperity of your market stall by implementing effective strategies and maintaining high quality in your products or services. It's essential to source high-quality products and supplies. Consider the following options:
Create your products: If you're a skilled artisan or craftsperson, creating your unique products can set your stall apart.
Source from local suppliers: Partner with local suppliers to offer products that reflect your community's tastes and preferences.
Wholesale purchasing: Buying products in bulk from wholesalers can help reduce costs and increase profit margins.
Sustainable sourcing: Consider sourcing eco-friendly or ethically produced products to appeal to environmentally conscious customers.
Setting Up Your Stall
An eye-catching and inviting stall design is crucial to attracting customers. Keep these tips in mind when setting up your market stall:
Invest in high-quality equipment: Purchase a sturdy gazebo, folding tables, and portable displays to ensure your stall is functional and visually appealing.
Brand your stall: Create a cohesive look and feel by incorporating your logo, business name, and colour scheme into banners, tablecloths, and packaging materials.
Prioritise product presentation: Display your products in an organised and visually appealing manner to entice customers and encourage impulse purchases.
Consider customer flow: Arrange your stall to allow customers to move through it quickly, with clear pathways and ample space to browse your products.
Be prepared for all weather conditions: Australia's weather can be unpredictable, so equip your stall with weights to secure your gazebo, waterproof covers to protect your products, and portable heaters or fans to maintain a comfortable temperature.
Marketing and Promotion
It would help if you effectively promoted your market stall to attract a loyal customer base. Here are some marketing strategies to consider:
Utilise social media: Create accounts on popular platforms like Instagram, Facebook, and Pinterest to showcase your products and share updates about your market appearances.
Network with other vendors: Forge relationships with fellow market vendors to create a supportive community and share tips, resources, and cross-promotion opportunities.
Offer special deals and promotions: Entice customers with limited-time offers, loyalty rewards, or bundled discounts to encourage repeat business and word-of-mouth referrals.
Participate in local events: Attend community events, fairs, and festivals to increase visibility and connect with potential customers.
Collect customer feedback: Regularly seek feedback from your customers to improve your products, stall presentation, and customer service.
Conclusion
Starting a market stall in Australia can be an exciting and fulfilling venture. By finding your niche, registering your business, sourcing quality products, designing an inviting booth, and employing effective marketing strategies, you'll be well on your way to launching a successful market stall. Remember, success won't happen overnight, but with dedication, passion, and perseverance, you can turn your market stall dreams into a thriving reality. So, get out there and make your mark on Australia's vibrant market scene!